Get movin' bulldogs
SUBMIT YOUR TOTAL Movin' Minutes
TOGETHER, WE CAN REACH OUR FUNDRAISING GOAL!
---
The theme - GET MOVIN' BULLDOGS ! We are switching the event up this year due to COVID restrictions. Instead of the Walkathon on the school's campus, we are taking the event to the sidewalks, your backyard, your living rooms, the mountains, parks, etc.! Students will keep track of their MOVIN' MINUTES and log them on our website for a chance to earn prizes! We are moving everything to our online platform, all donations will be entered through our online platform, too.

Why do we fundraise?
1. The PTSA helps to provide instructional aids in every classroom.
2. Your donations help fund field trips, author visits, classroom software, etc.
3. Your donations help fund recess teachers, and our parking lot monitors before and after school.
4. The money raised during this event and the Read-A-Thon goes towards covering expenses for the 2021-2022 school year.

What is the FUNdraising Goal?
The PTSA has a goal of each student fundraising a total of $300 for the school year. This includes both Read-A-Thon and Get Movin' FUNdraisers. We understand this past year has been difficult on families. Any amount is appreciated and remember to ask your employer if they participate in corporate matching!
---
The only things parents need to remember
1. Get Movin' Bulldogs FUNdraiser is from April 5 - April 18 th
2. All donations must be submitted no later than April 21st.
3. Winners will be announced April 30 th !
4. All donations can be submitted through the PTSA website and are tax deductible.
5. Talk with your student(s) about what goals they want to achieve. Any movement counts towards the MOVIN' MINUTES goals! Use our Get Movin' Minute Tracker to make it even easier.
6. CORPORATE MATCHING! Ask your employer if they match your donation!
7. Starting on April 18, submit your TOTAL Movin' Minutes HERE or use the embedded form at the bottom of this page.
8. To donate, click HERE.
DOWNLOAD THE GET MOVIN' BULLDOGS INFO PACKET HERE.
---
Thank you to one of our talented 5th grade students

who created this awesome logo!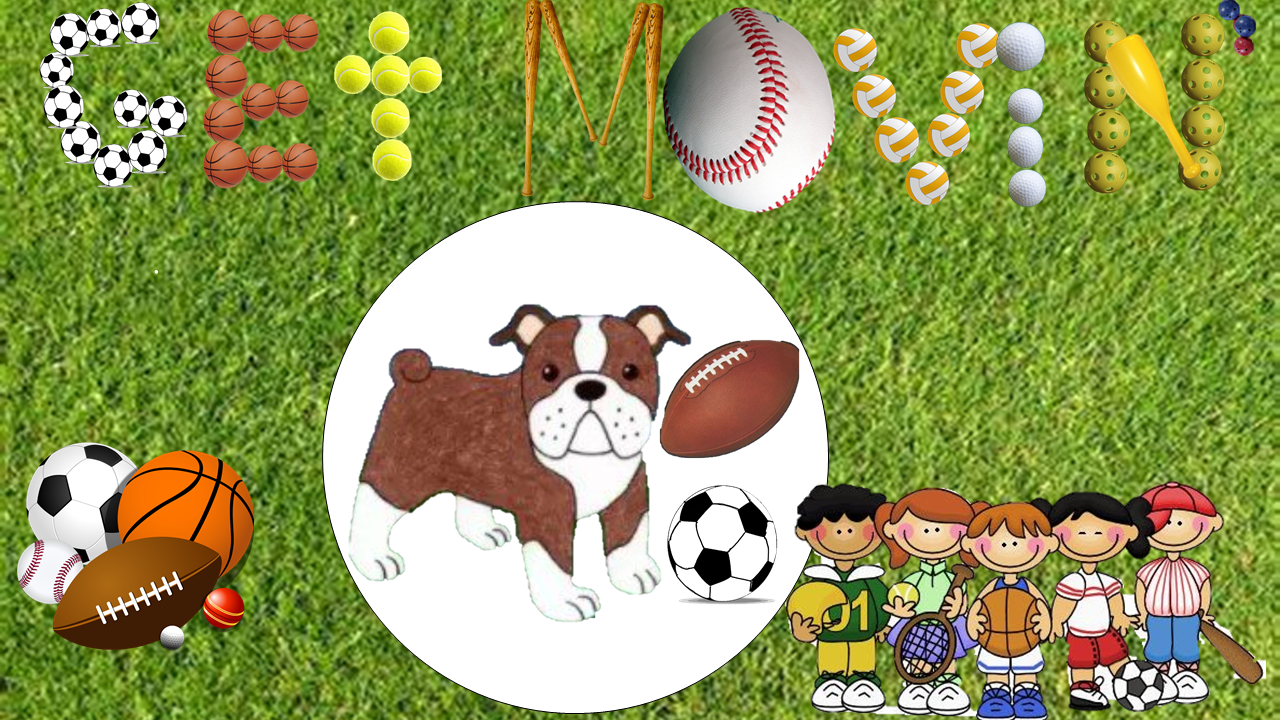 Thank you!